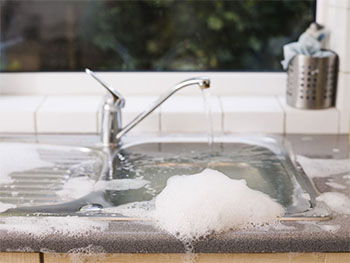 Emergency Plumbing is a types of plumbing service that requires the best of the best plumbers, as it requires plumbers that are comfortable with stressful situations that require quick thinking and a years of experience. Fortunately, our licensed plumbers are experienced in these type of emergency situations. In the case of big emergencies, we will send the appropriate plumber with the most experience to that particular problem, all within a short time frame. We know that an emergency plumbing situation can cause thousands of dollars in damages every minute, and that time is of the essence. This is why our emergency plumbing services in League City, Texas are designed to maximise efficiency, and decrease travel time so that we may address your problem as fast as possible.
Not only are our plumbers adept at fixing plumbing problems, they are friendly and social, they understand what you're going through and will try to comfort you as much as possible. An emergency plumbing system is often very stressful, knowing that you can rely on your plumber to fix your problem will help a lot. We take pride in our 24 hour emergency plumbing system as we are continuously improving our response time, repair time, and travel time. We strive to reduce the damages and stress on you and your family by improving our performance.
There are several emergency plumbing situations that warrant the use of our 24 hour emergency plumbing service. Some of the following are included below.
Burst Pipes – A burst pipe is a common emergency and can thousands of dollars in water damage, and may potentially cause mold which will cause even more damage. Our plumbers will respond quickly as most plumbers have years of experience dealing with burst pipe situations. We will also provide advice and suggestions regarding fixing the damages done, and how to prevent mold. Burst pipes are often random and due to old piping, scheduling an inspection will ensure that such a situation will never happen again.
Leaks – They are quite common, and can cause long term damages. Not only are they harder to detect, they are much more common than other plumbing problems. Although it may seem like leaks are not a big issue, but they can significantly increase your water bill, if it is leaking hot water.
In League City, Texas, our services have been rated very highly, as we understand the importance in emergency plumbing. We have a response team available 24 hours per day, and will be there for you when you need us most.